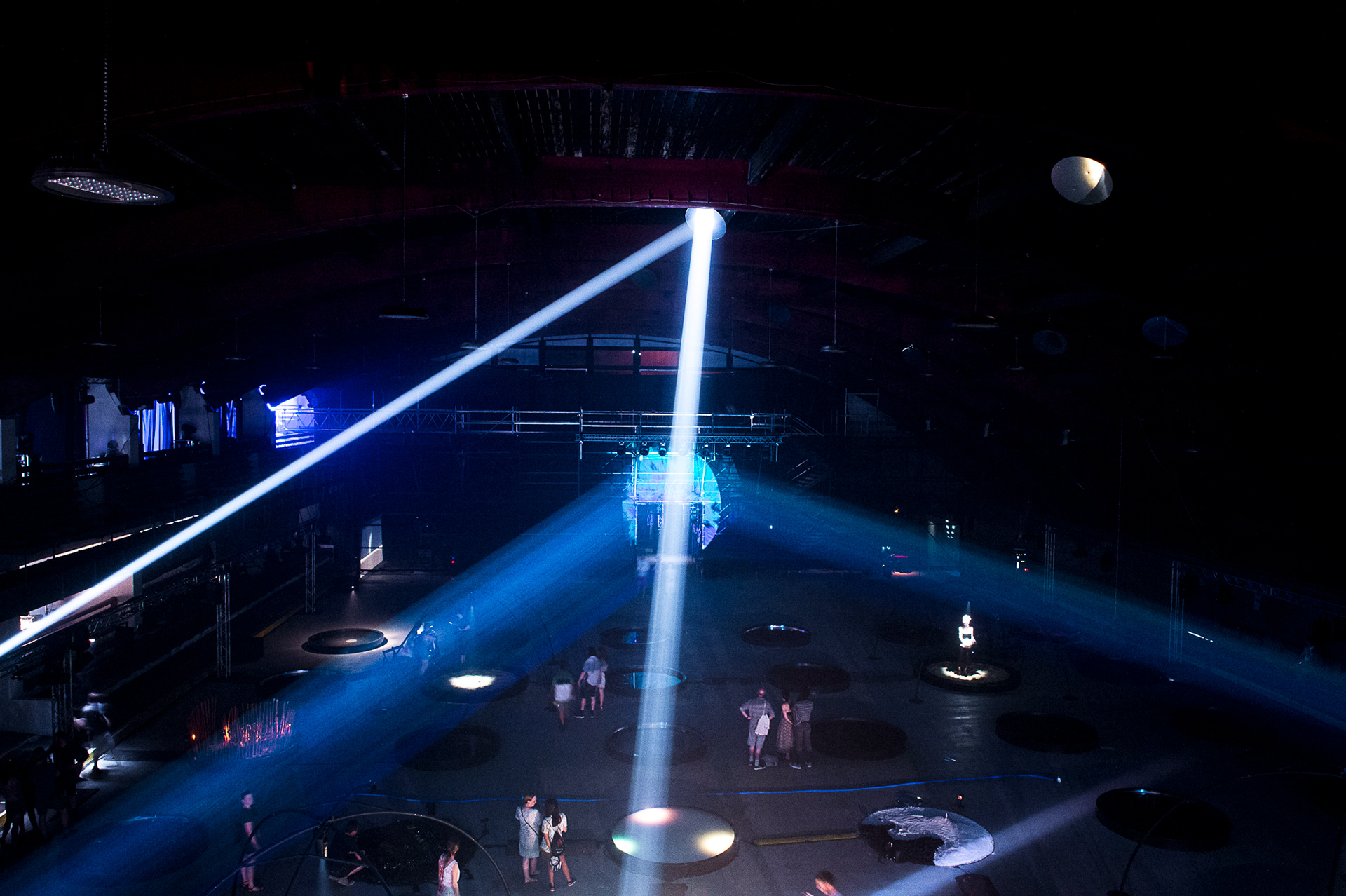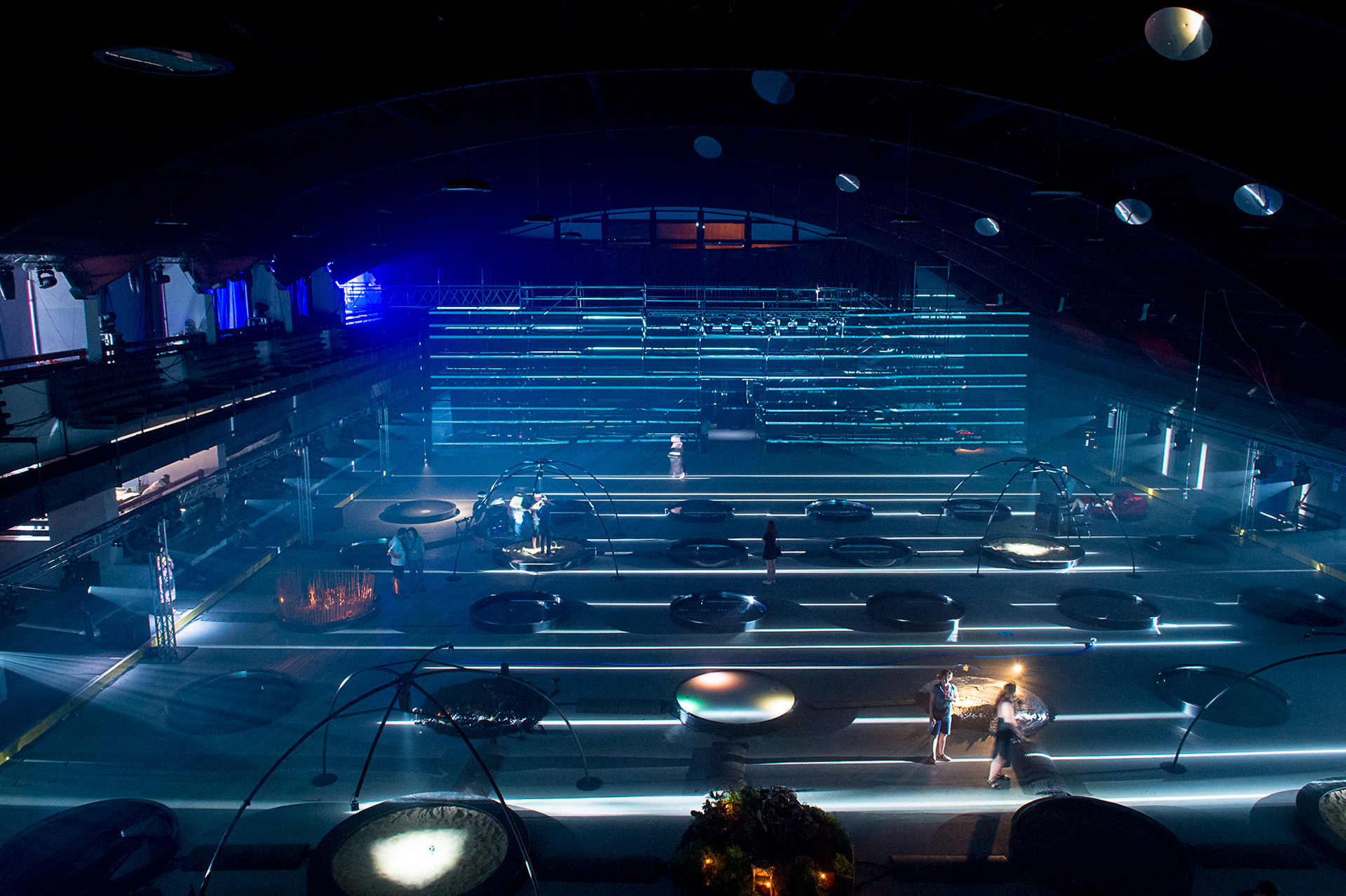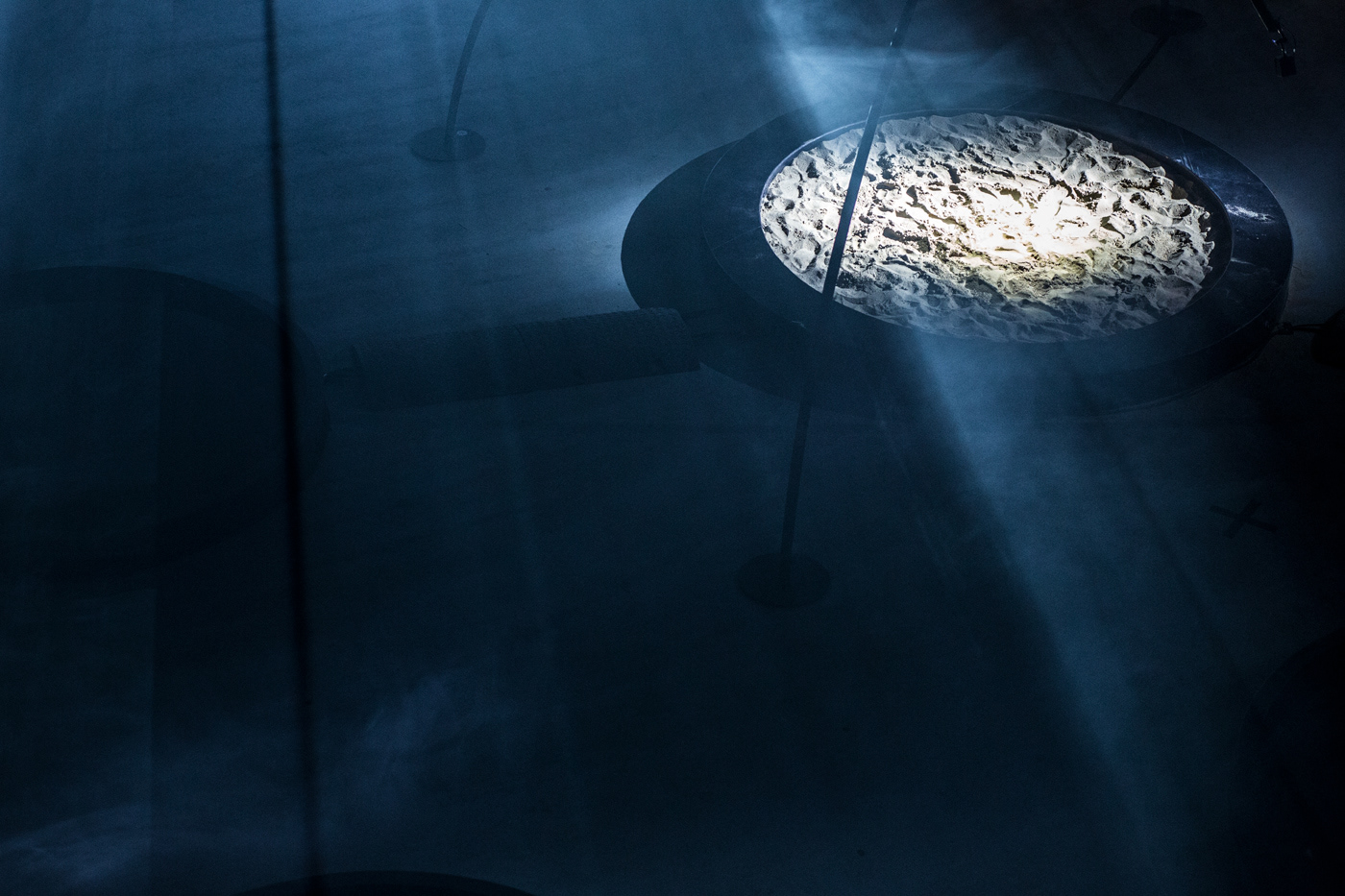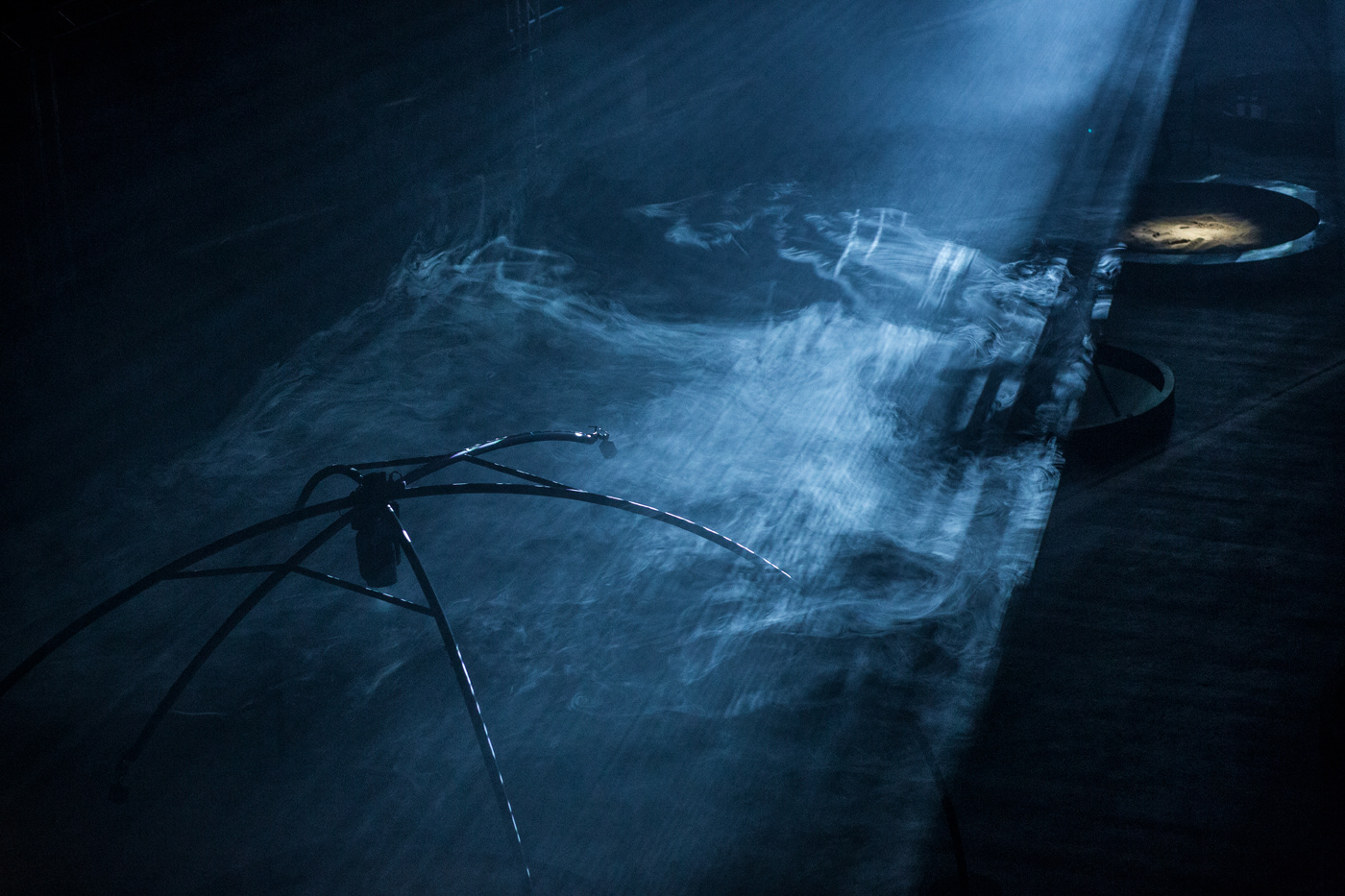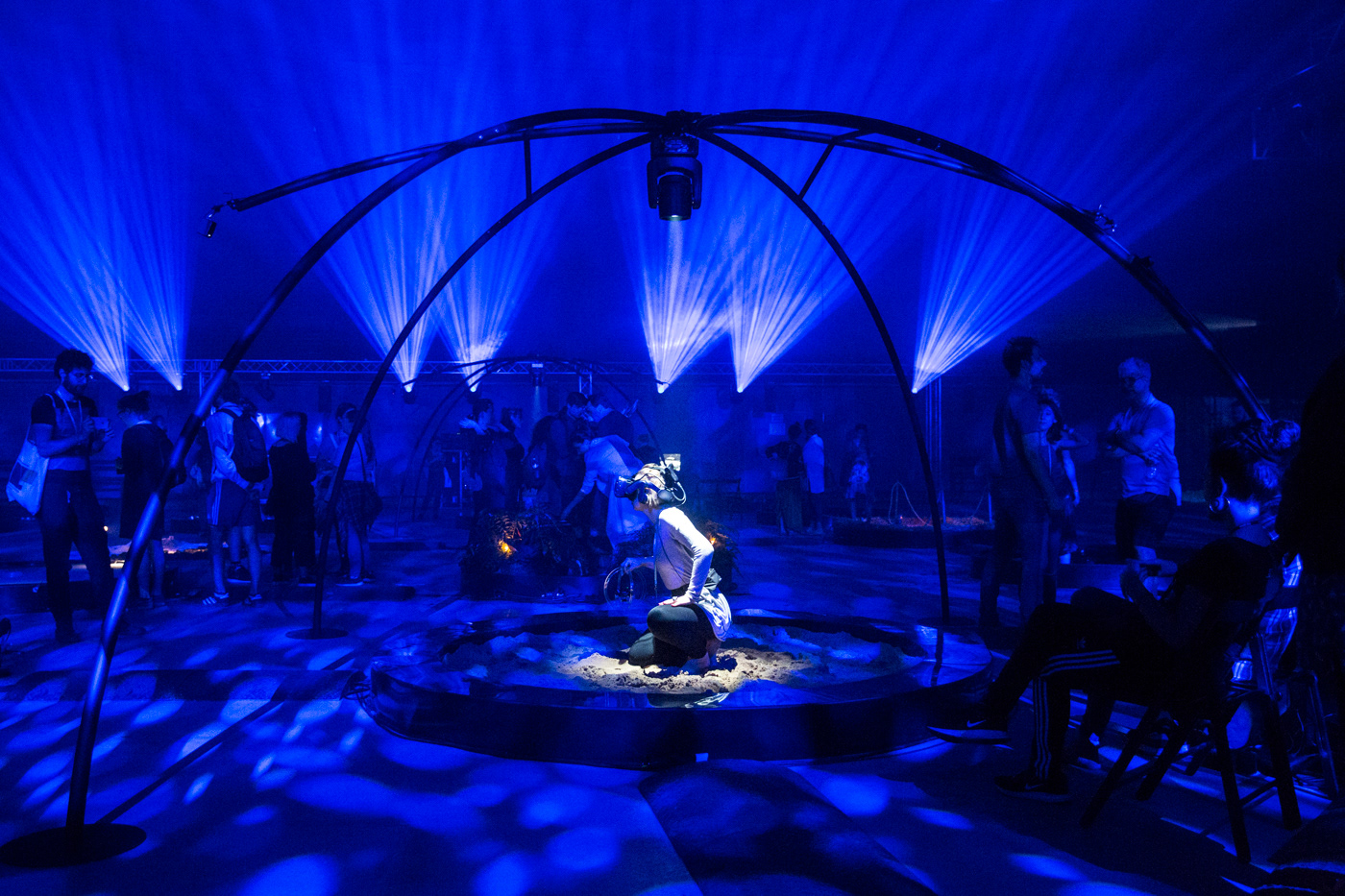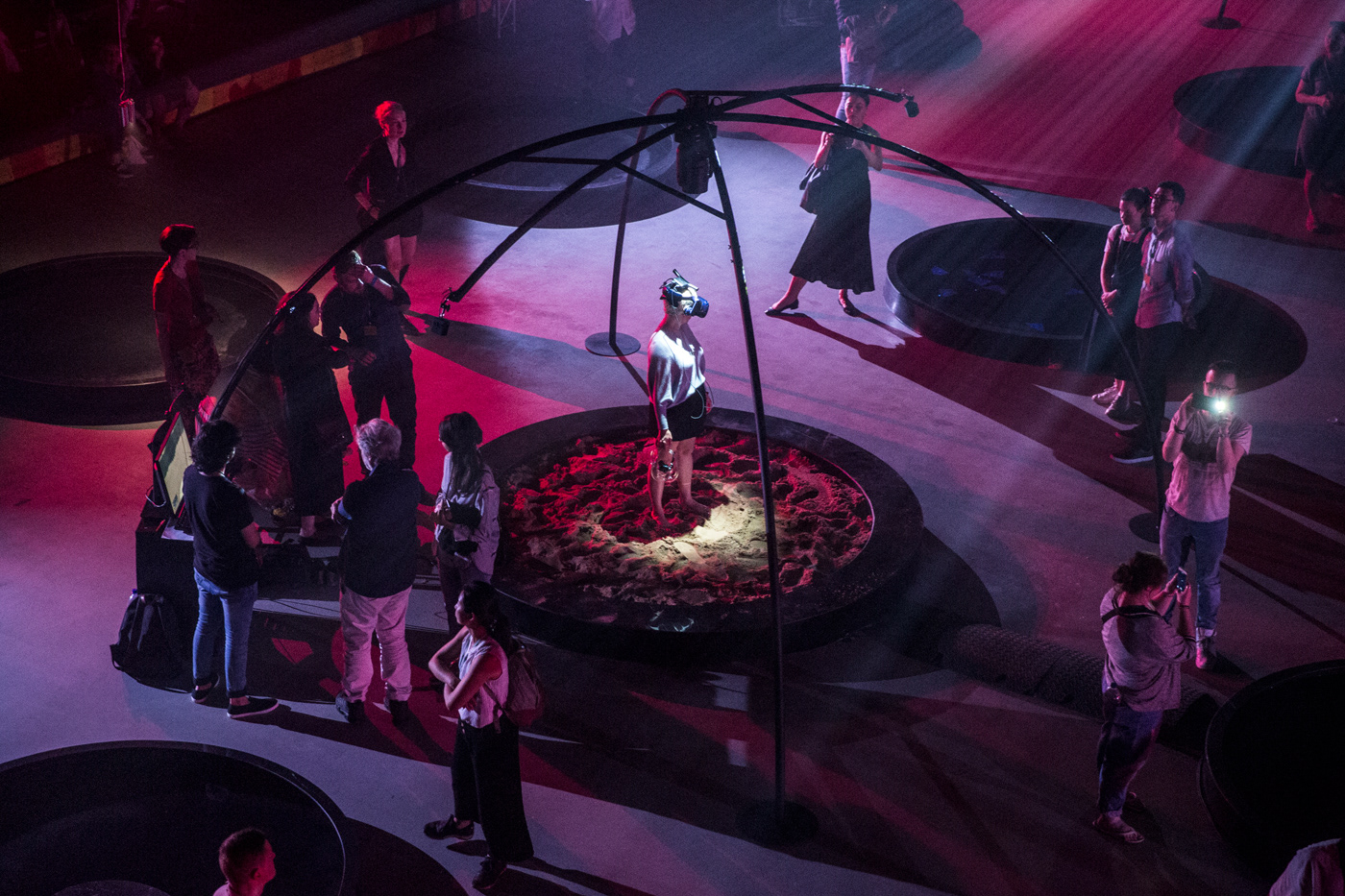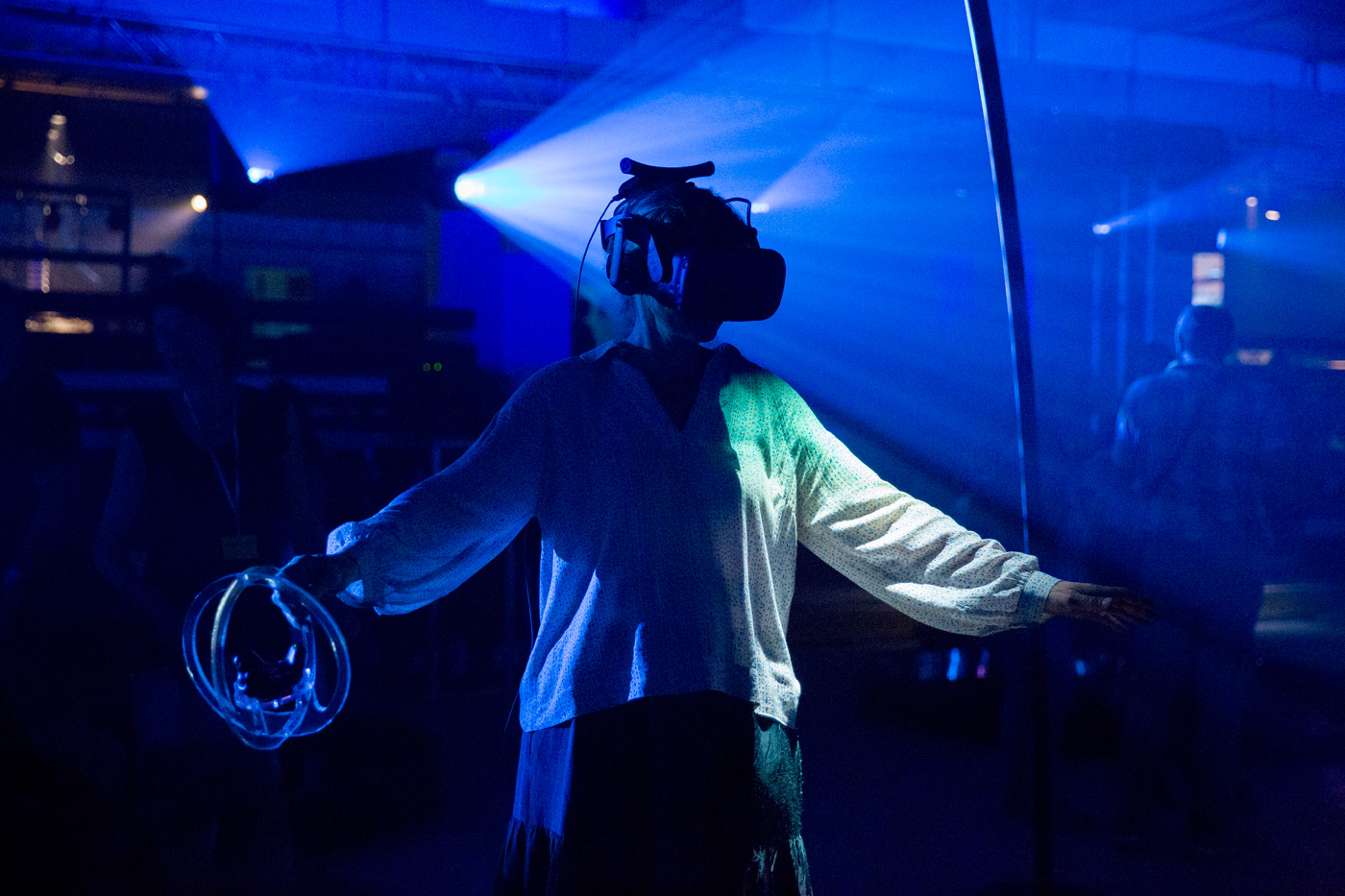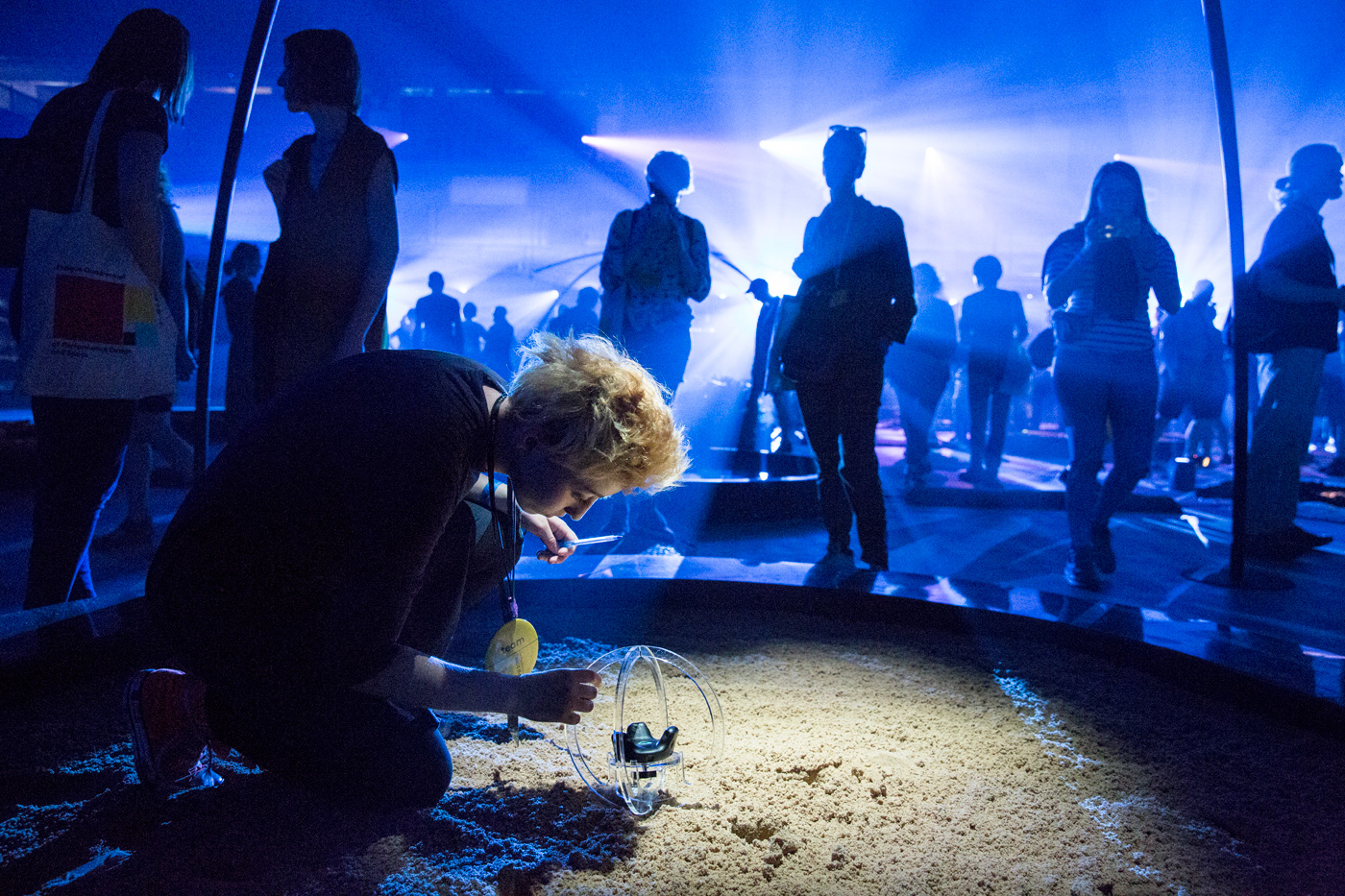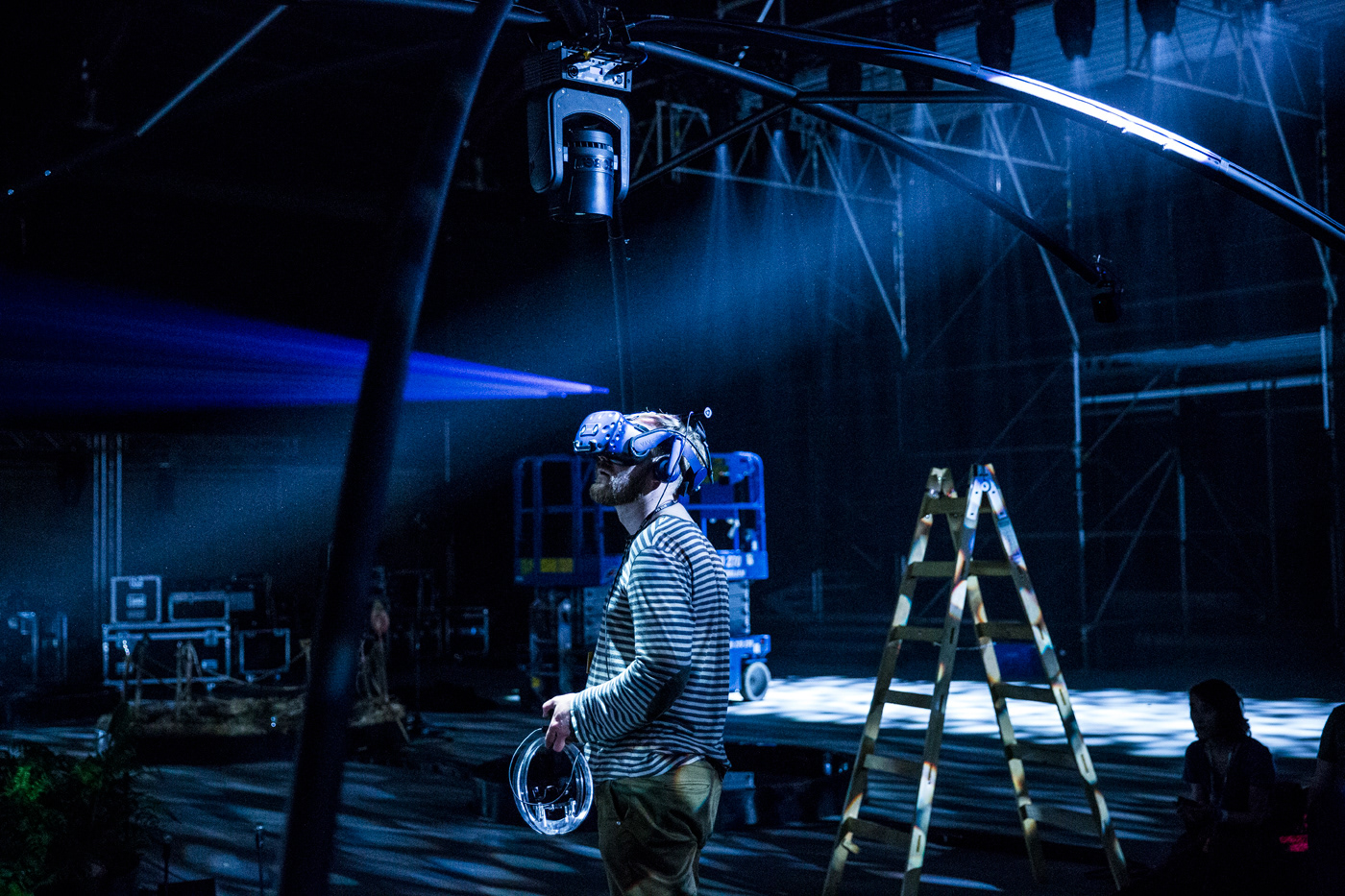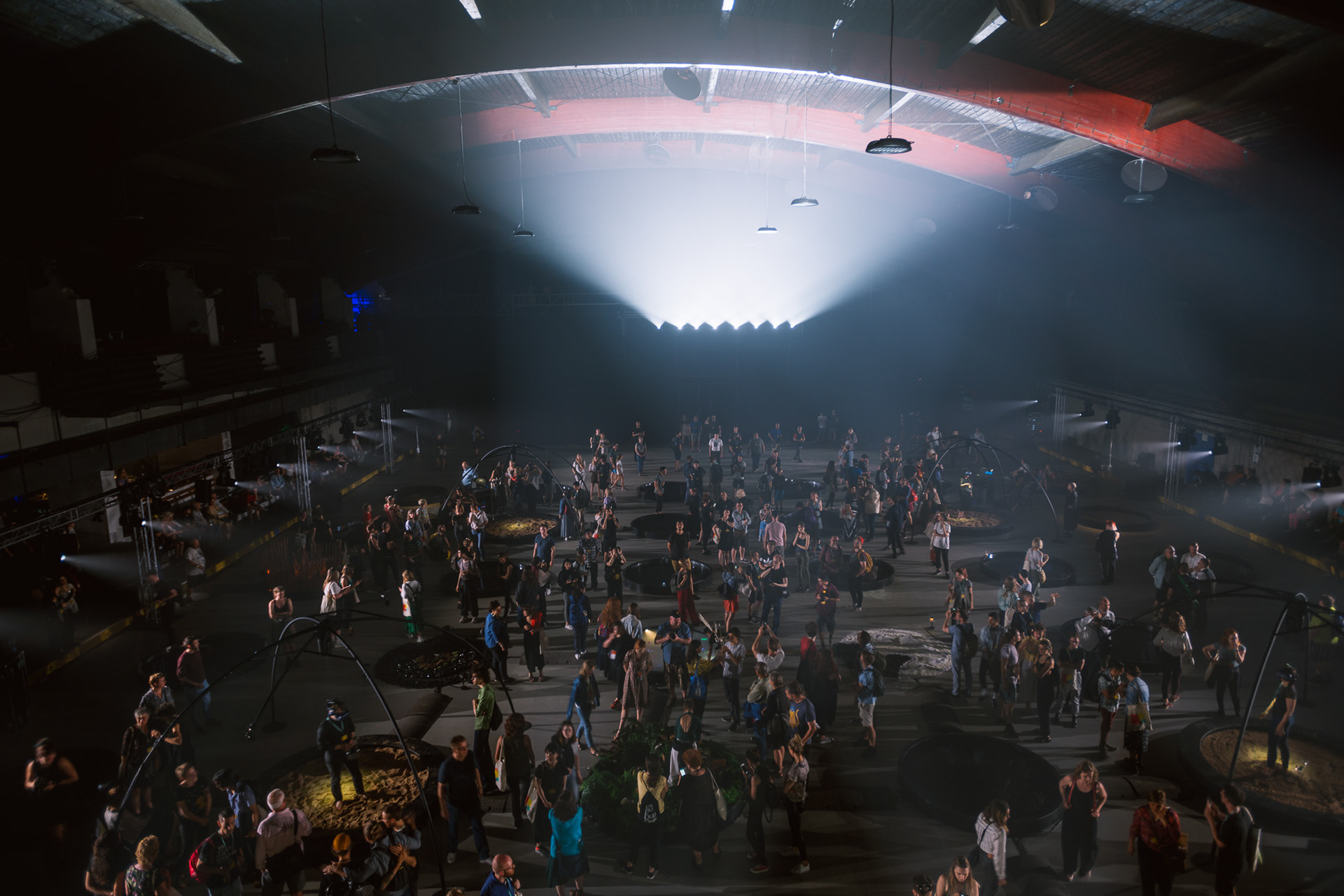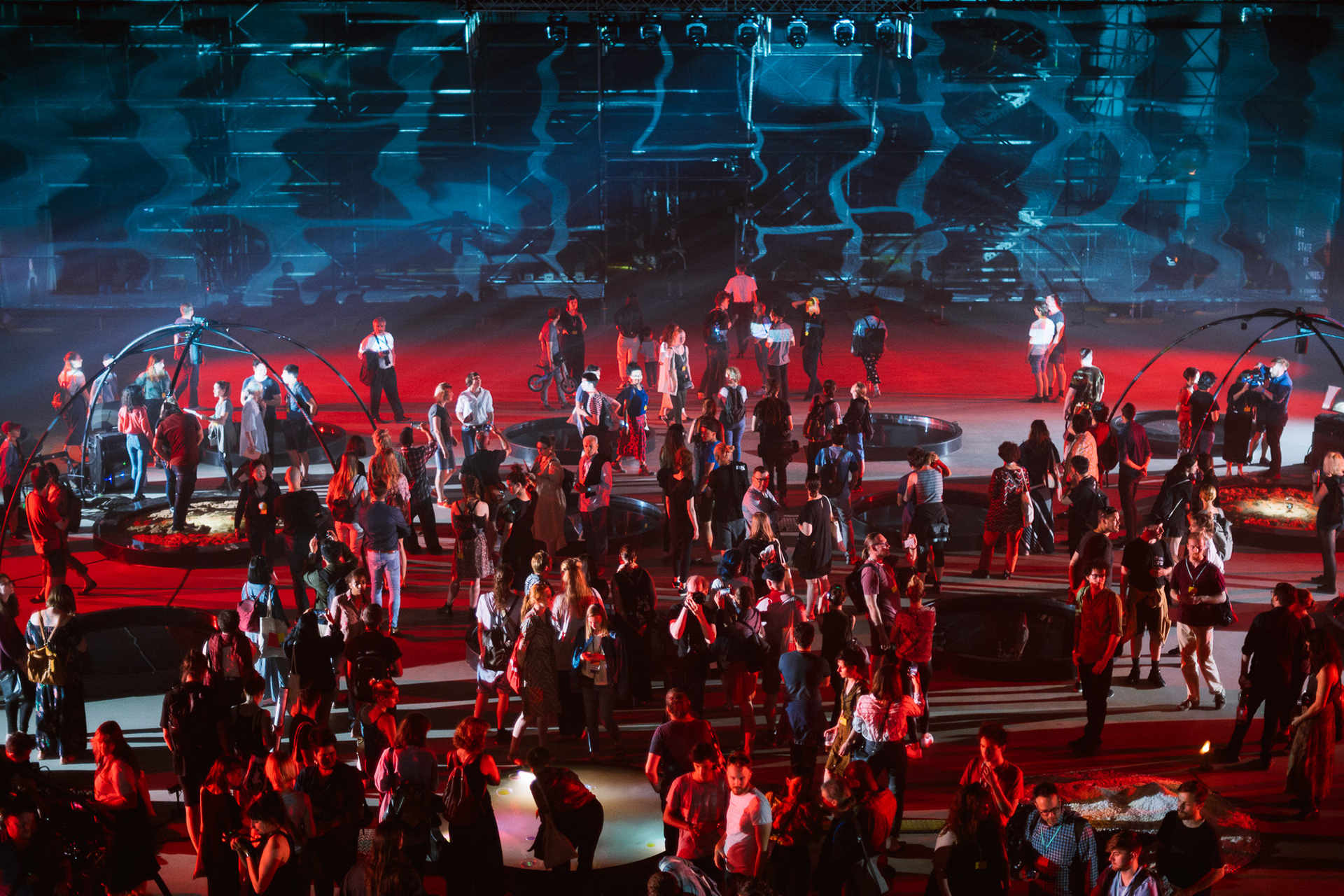 Above Photo Credits: Tomáš Brabec, Jan Hromadko, David Kumermann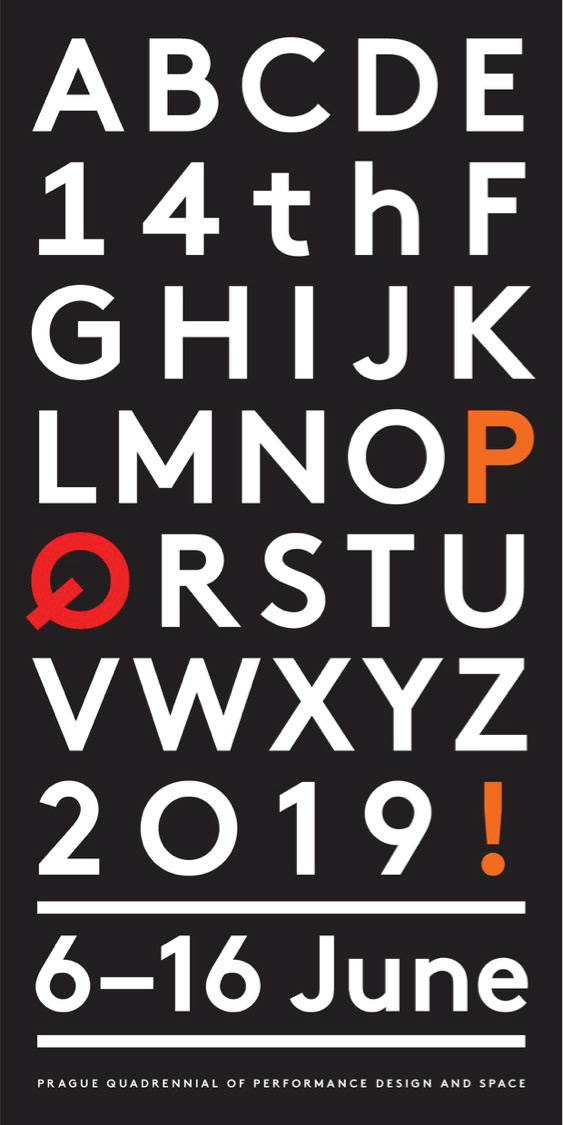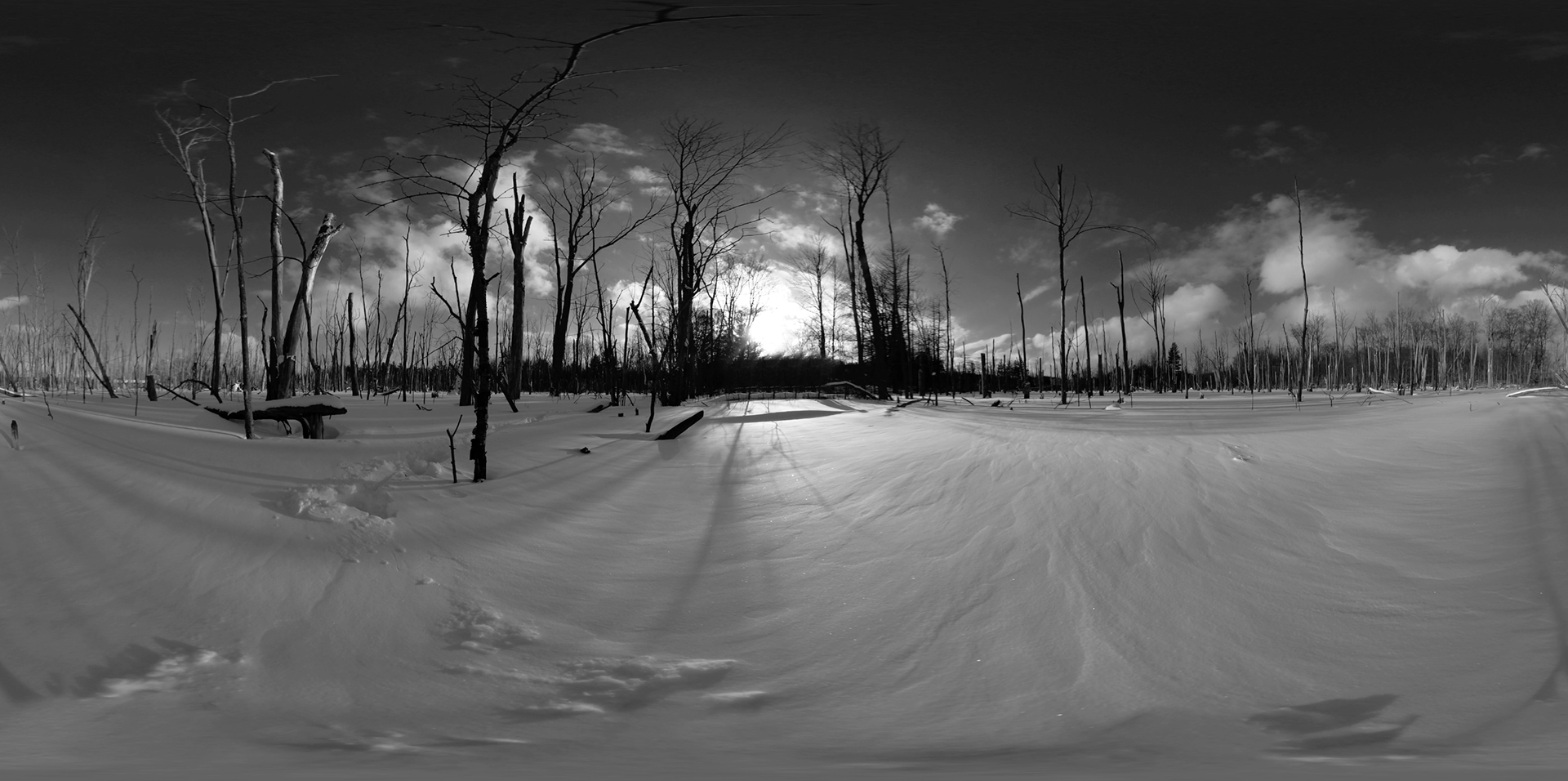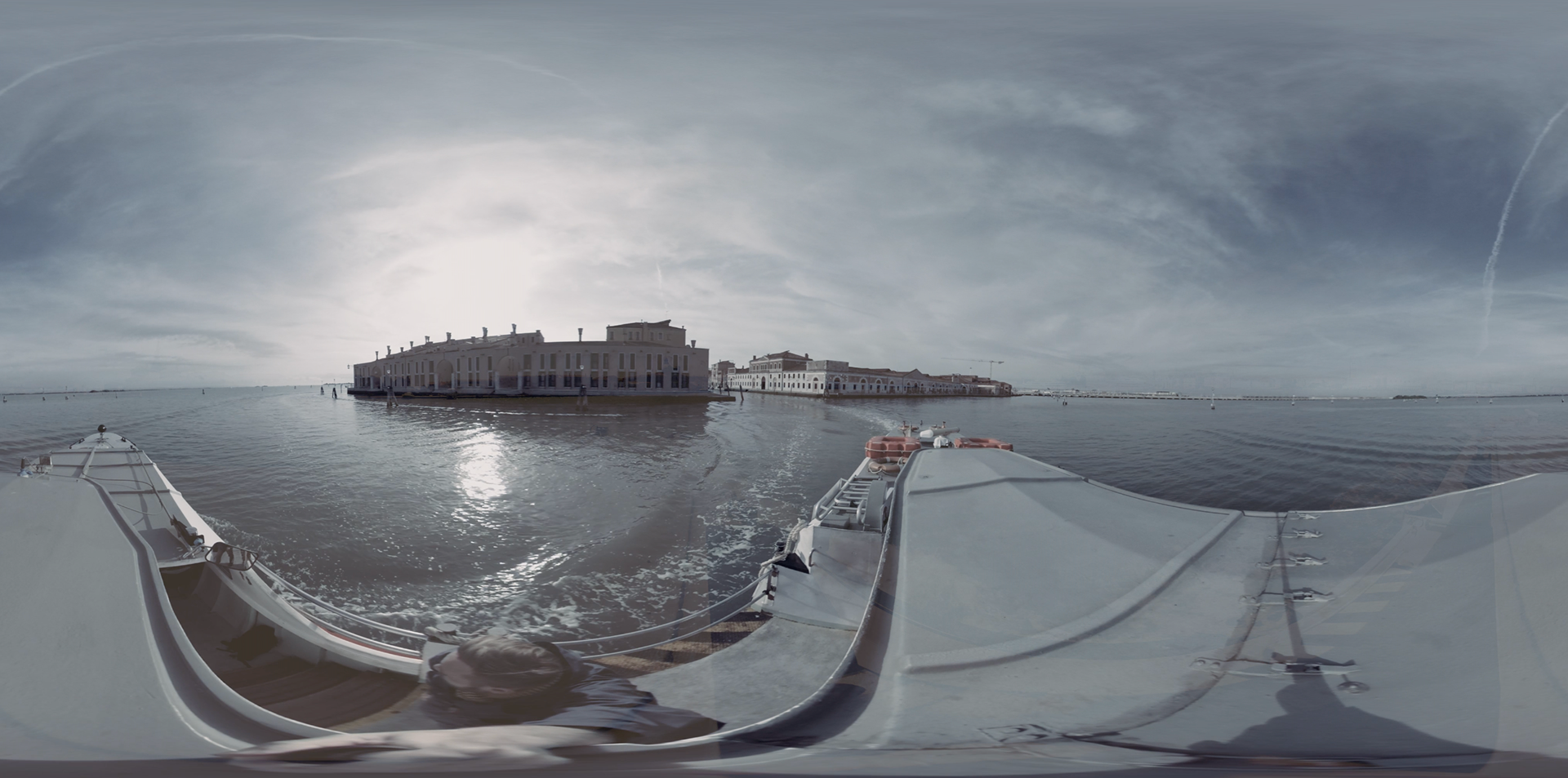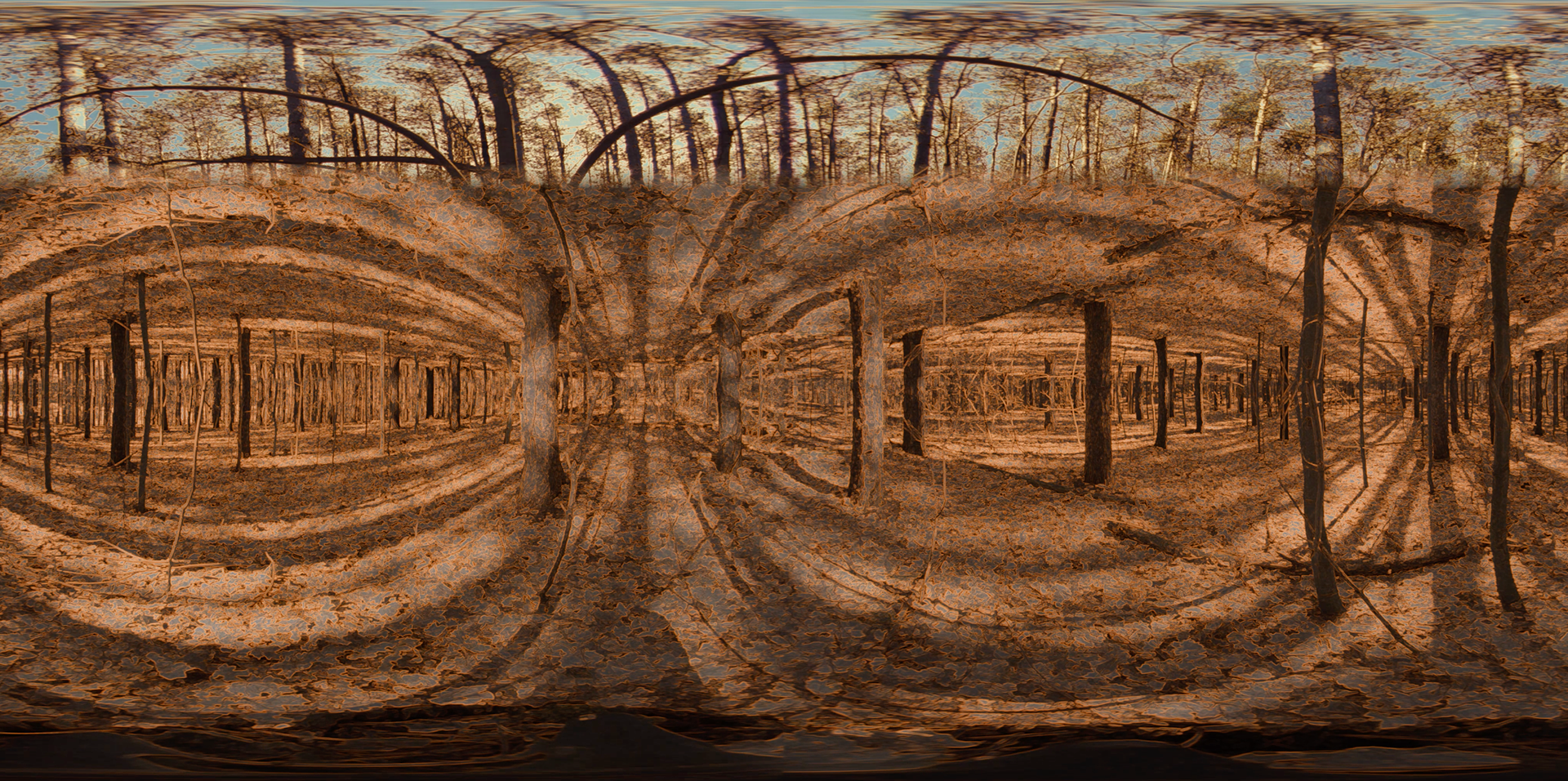 Blue Hour VR
Conceived and Created by
Paul Cegys & Joris Weijdom
Composer:  Jonathan Cegys
Lead Programmer:  Richard van de Lagemaat
Production Assistant & Research:  Jess Bertrand
Orb Design:  Krisjanis Rijnieks
360Q Blue Hour Installation
Romain Tardy, Artistic Lead
Markéta Fantová, Curator
Jan Rolnik, Co-Curator
Romain Tardy, Projection Designer and Workgroup Leader
Pavla Beranová, Lighting Designer and Workgroup Leader
Rob Kaplowitz, Sound Designer and Workgroup Leader
John Richards, Tactile Sound Designer and Workgroup Leader
Tereza Stehlikova, Tactile Environment Designer and Workgroup Leader
Paul J. Čegys, VR Curator and Workgroup Leader
Joris Weijdom, VR Curator and Workgroup Leader
Shannon Harvey, Systems Integration Lead
Marie Neumannová, Production Manager
Ondřej Růžička, Technical Director 
Special Thanks
Greg Puzniak, Liisa Ikonen, Jessica Bertrand, Jennifer Roberts-Smith, Alžběta Petřinová
This project has been generously supported by
School of Arts, Design and Architecture at Aalto University, HKU University of the Arts Utrecht, Department of Communication Arts at the University of Waterloo, and Aalto FabLab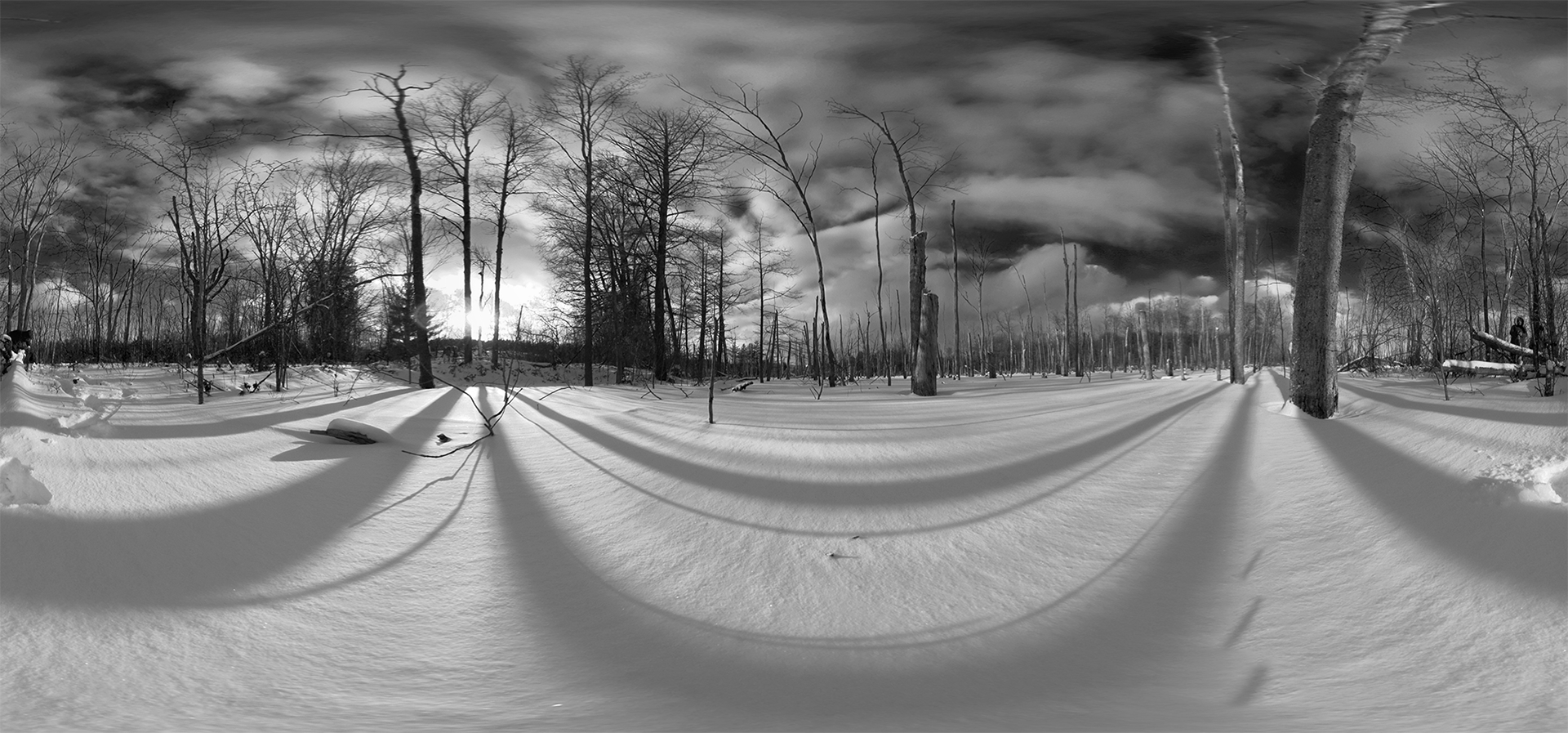 Project Description
The Blue Hour VR Experience is a series of four interactive mixed reality experiences designed through the mediums of 360 video and 3D modelled environments. They are stand-alone experiences nested within, and central to, the large-scale performative installation (also entitled Blue Hour) as part of the 36Qº experimental space at the 2019 Prague Quadrennial of Performance Design and Space. The project seeks to build linkages between macro and micro environments, relying on the audience as co-creator.
Blue Hour originated as the inspiration of Curators Marketa Fantova and Jan Rolnik, who have sought to bring together several prominent performance designers under the overarching guidance of Roman Tardy to create an interactive environment in the Industrial Palace Sports Arena. The following design disciplines have been brought together in hopes of shifting boundaries between the virtual and the real world in order to "to explore the capacity of performance design to enlist technology in cultural production"; Light, projection, sound, tactile environment, virtual and augmented reality, systems integration and creative coding (
www.pq.cz
).
The term blue hour alludes to the nautical description of a moment when the horizon line dissolves and the viewer ceases to be able to delineate the sky from the sea. This moment of liminality offers up a moment of 'seeing' where our normative perceptions of space, time and self become untethered from the quotidian routines of daily life and in turn, offers up new ways of seeing and knowing. The use of virtual reality draws particular focus to the perceptual shifts that occur from the blending of real, virtual and non-dimensional environments. The purposeful mixing of these multiple environments (realities) in the design directly acknowledges the multiplicity of visual dramaturges that co-exhist both inside and outside, and in-between realities, which further disrupts our sense of perception. The design of the VR experience also acknowledges a mode of intermedial conceptualization, whereby the spectator experiences and visually perceives through all of the senses. For this reason, the design has focused particularly on the interweave between the tactile sensations of the experiencer's physical body and the non-real virtual environments. The project lingers on the cognitive incongruities that are created between the mismatch of physical and virtual sensations, for example standing on sand with our bare feet while being visually immersed in a river under ice. It also explores how the movements of the experiencer in VR add a dramaturgical layer to the scenic space of the installation. The Blue Hour VR Experience integrates the haptic experiences of bodily perception (feet, hands, heads), sensory perception (smell, acoustics) and the visual mixed reality within and outside of the VR headset.