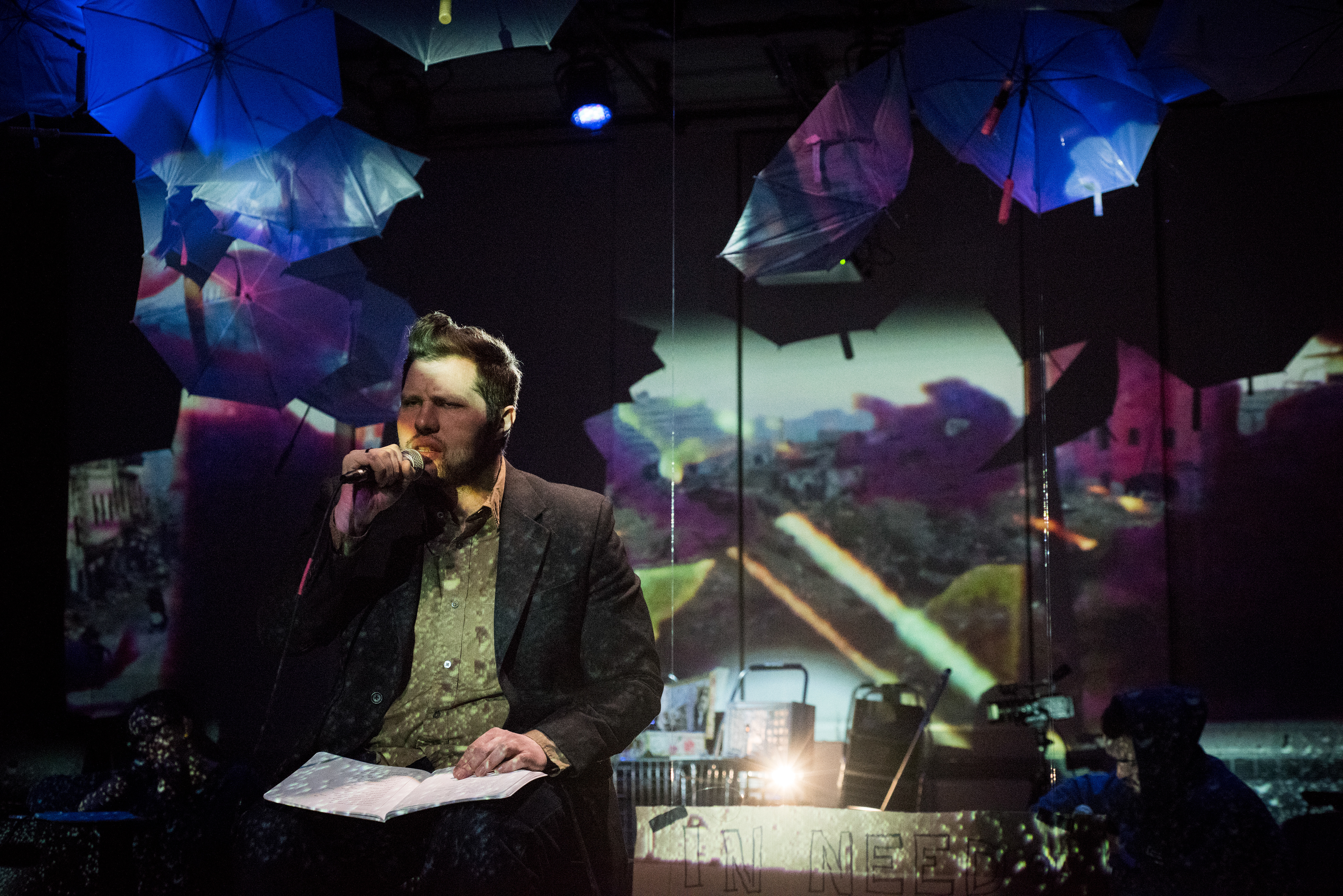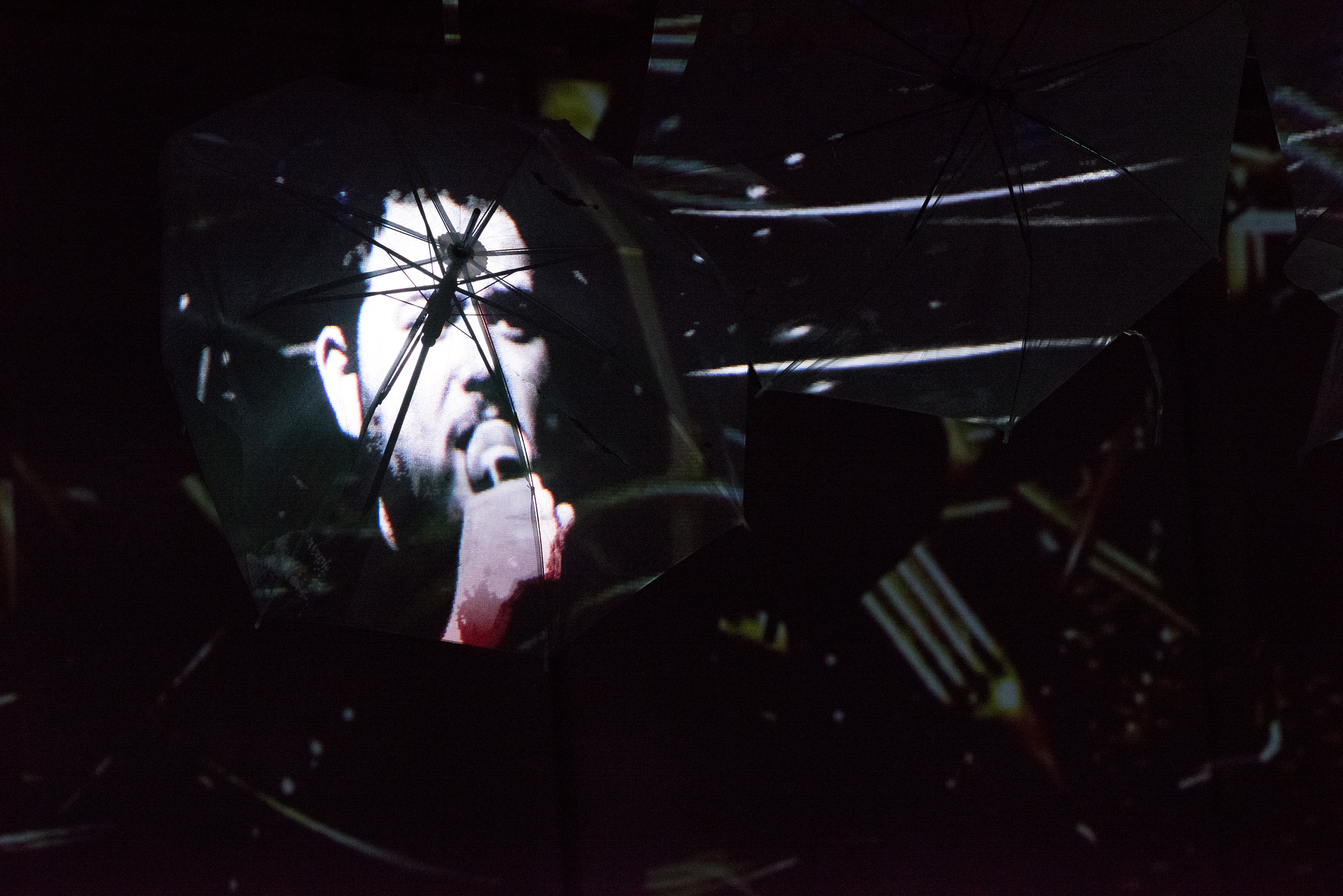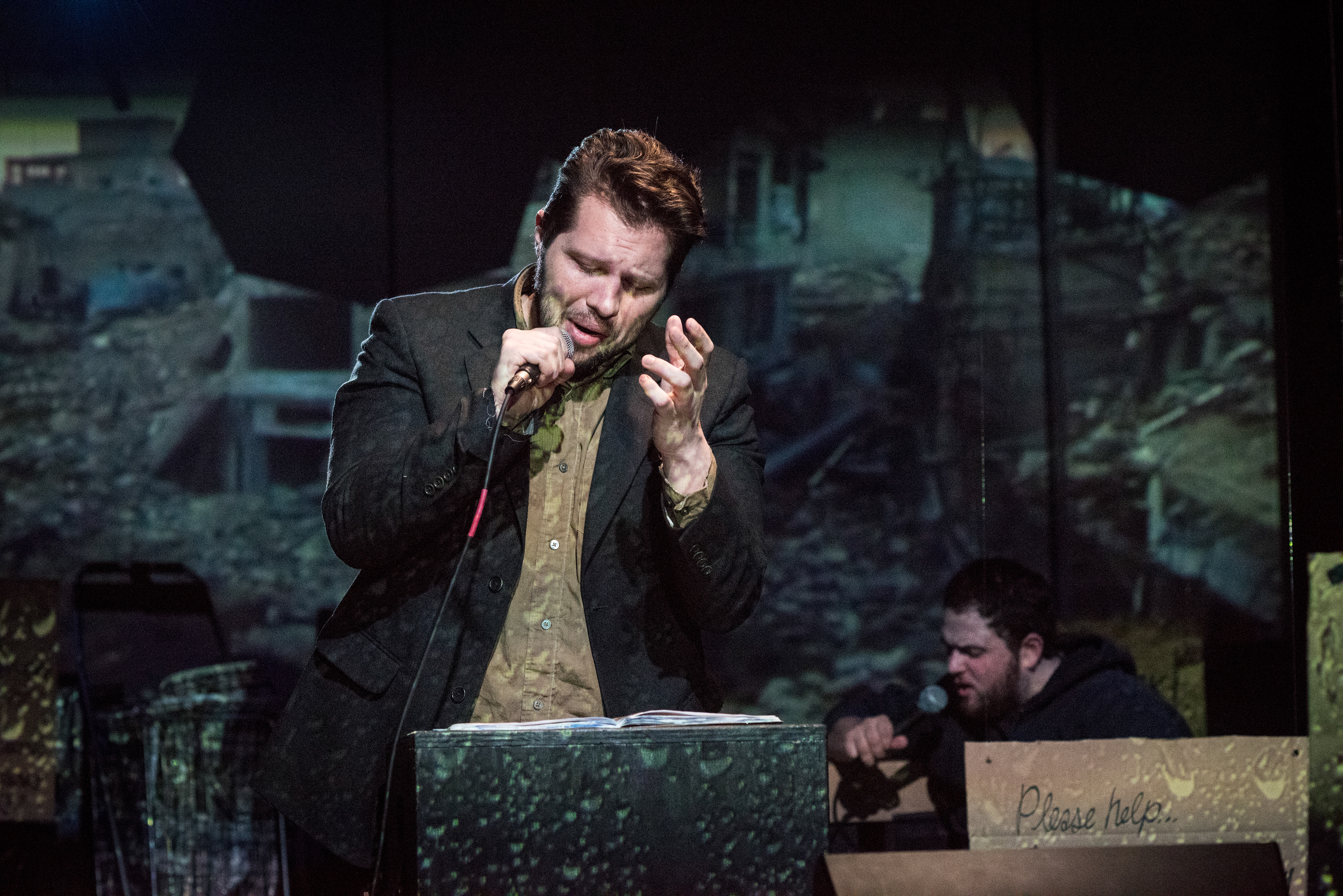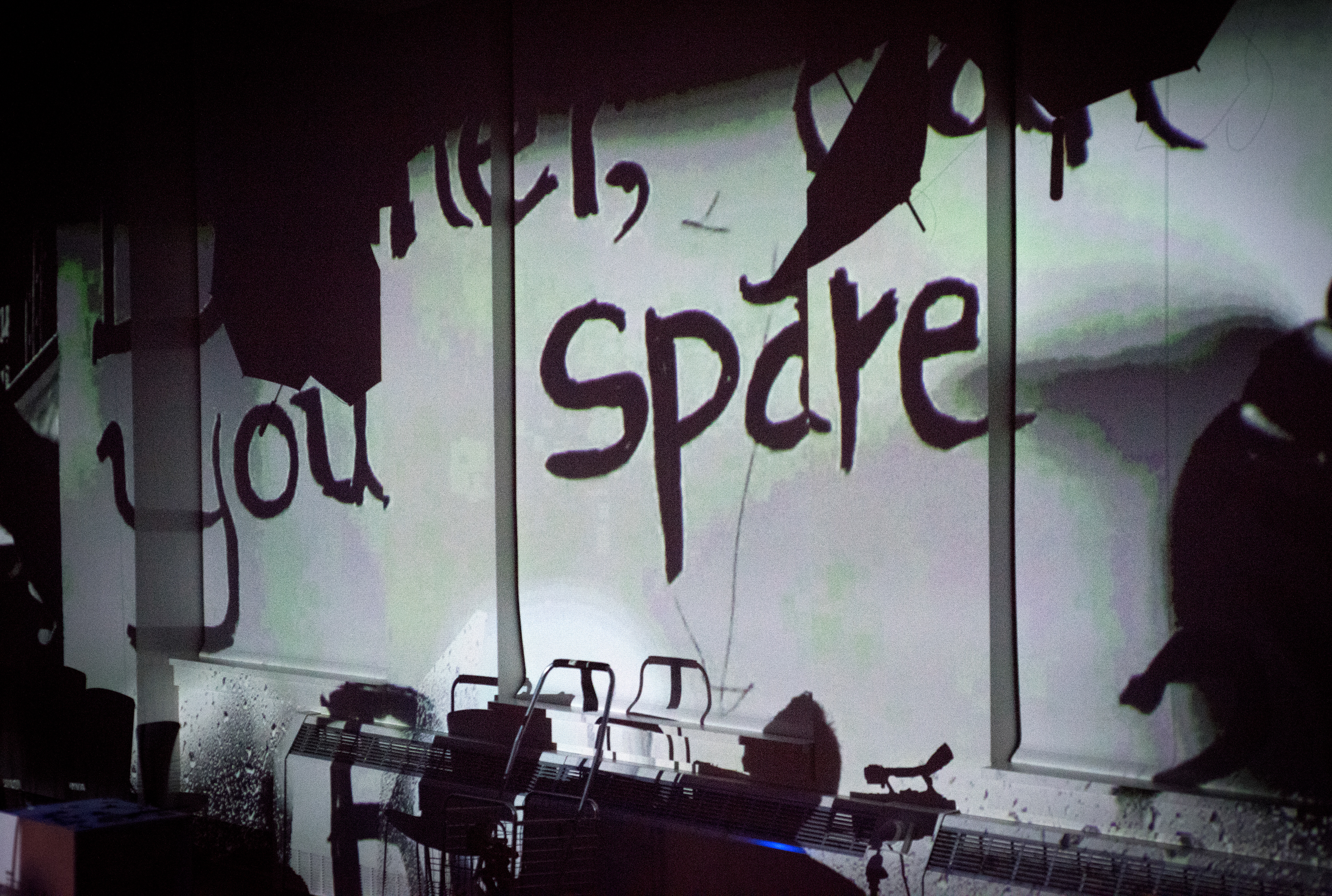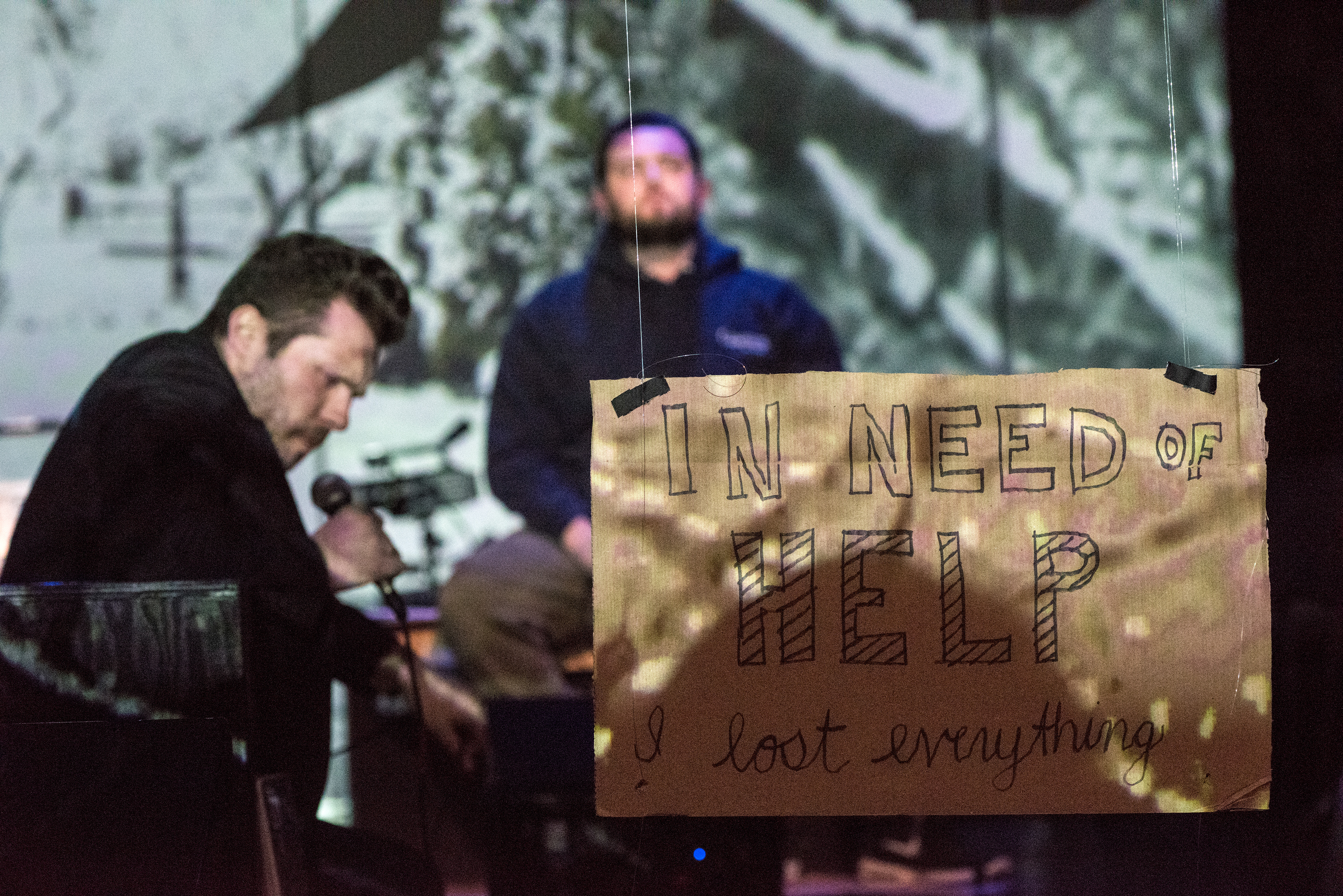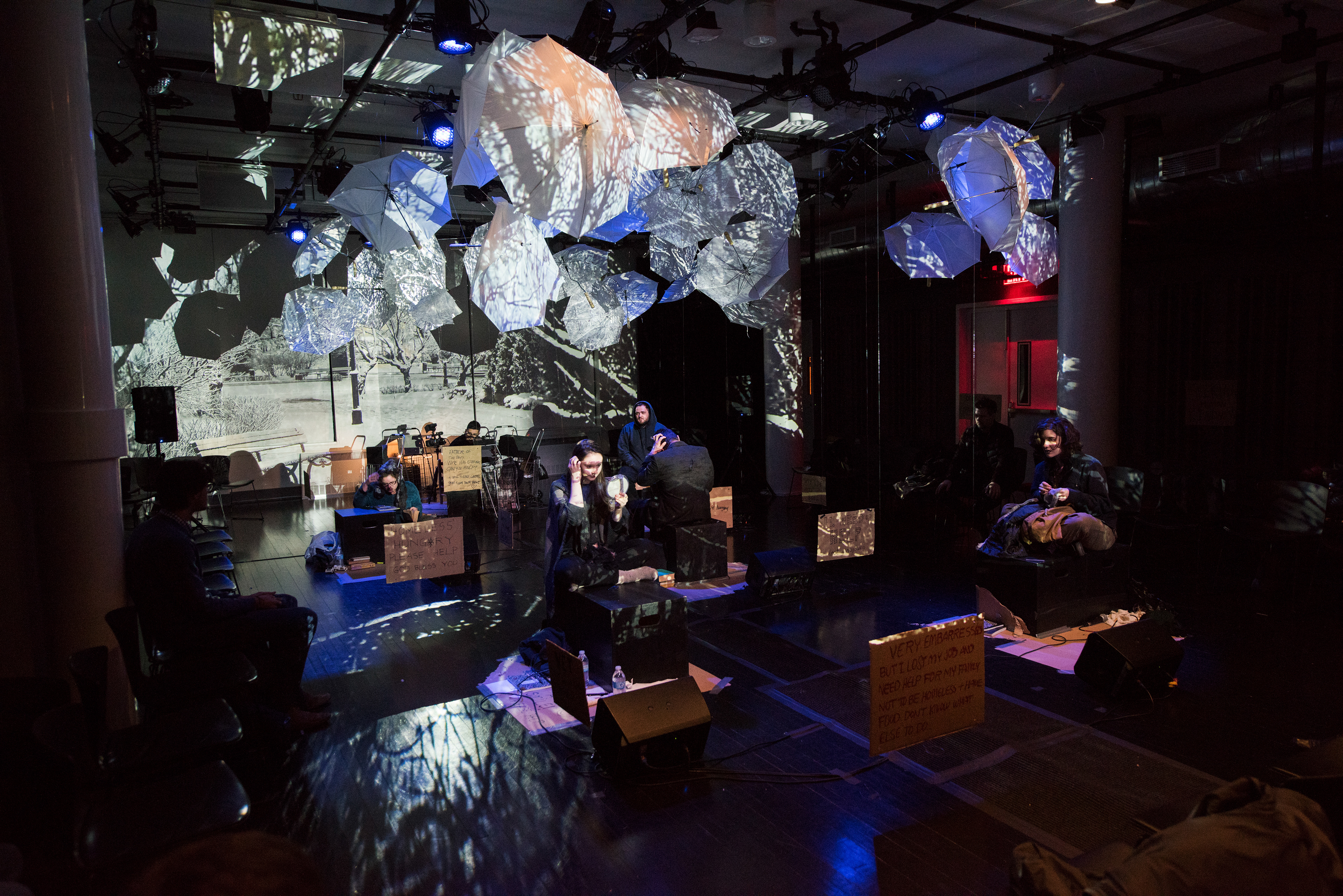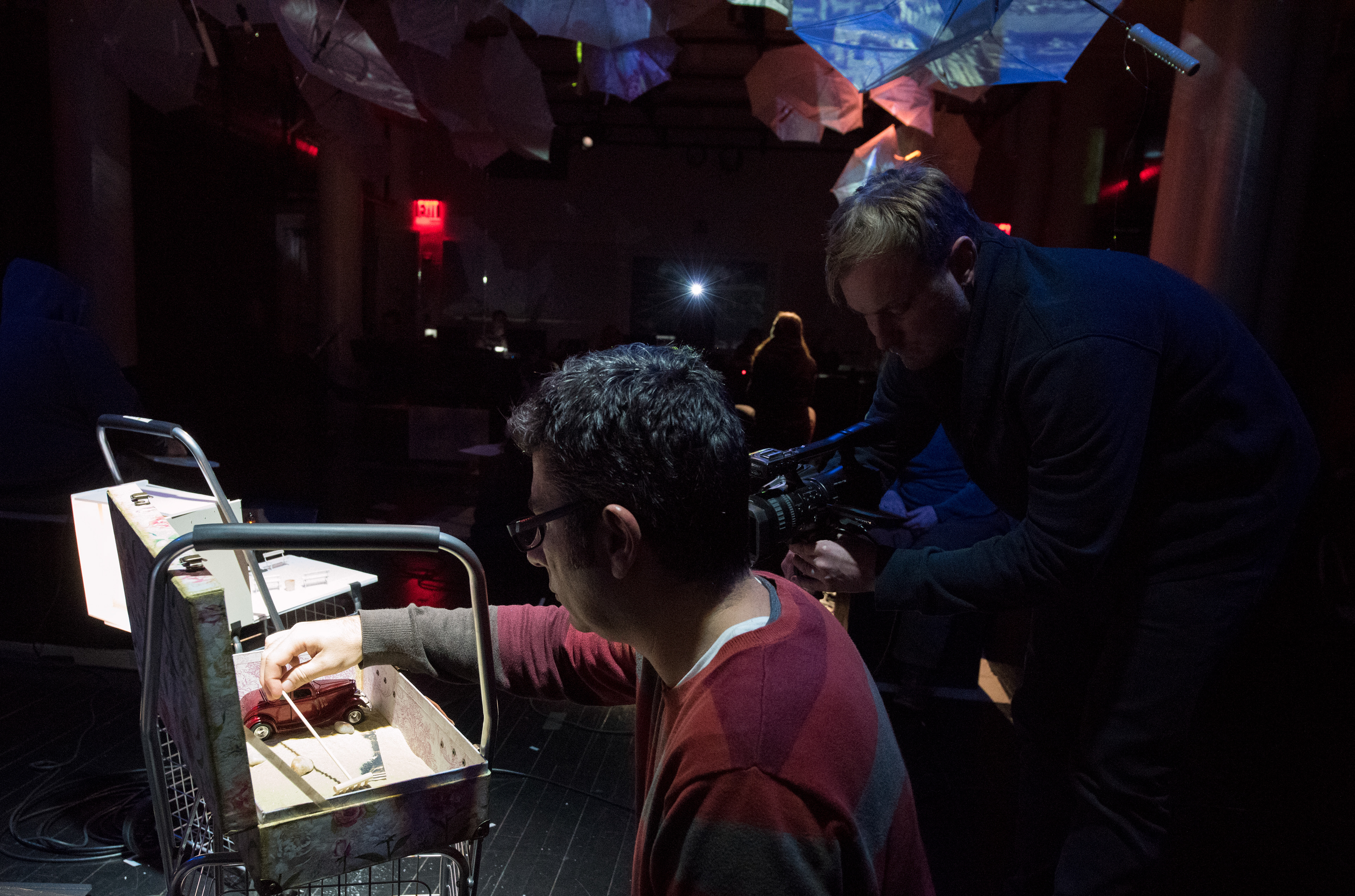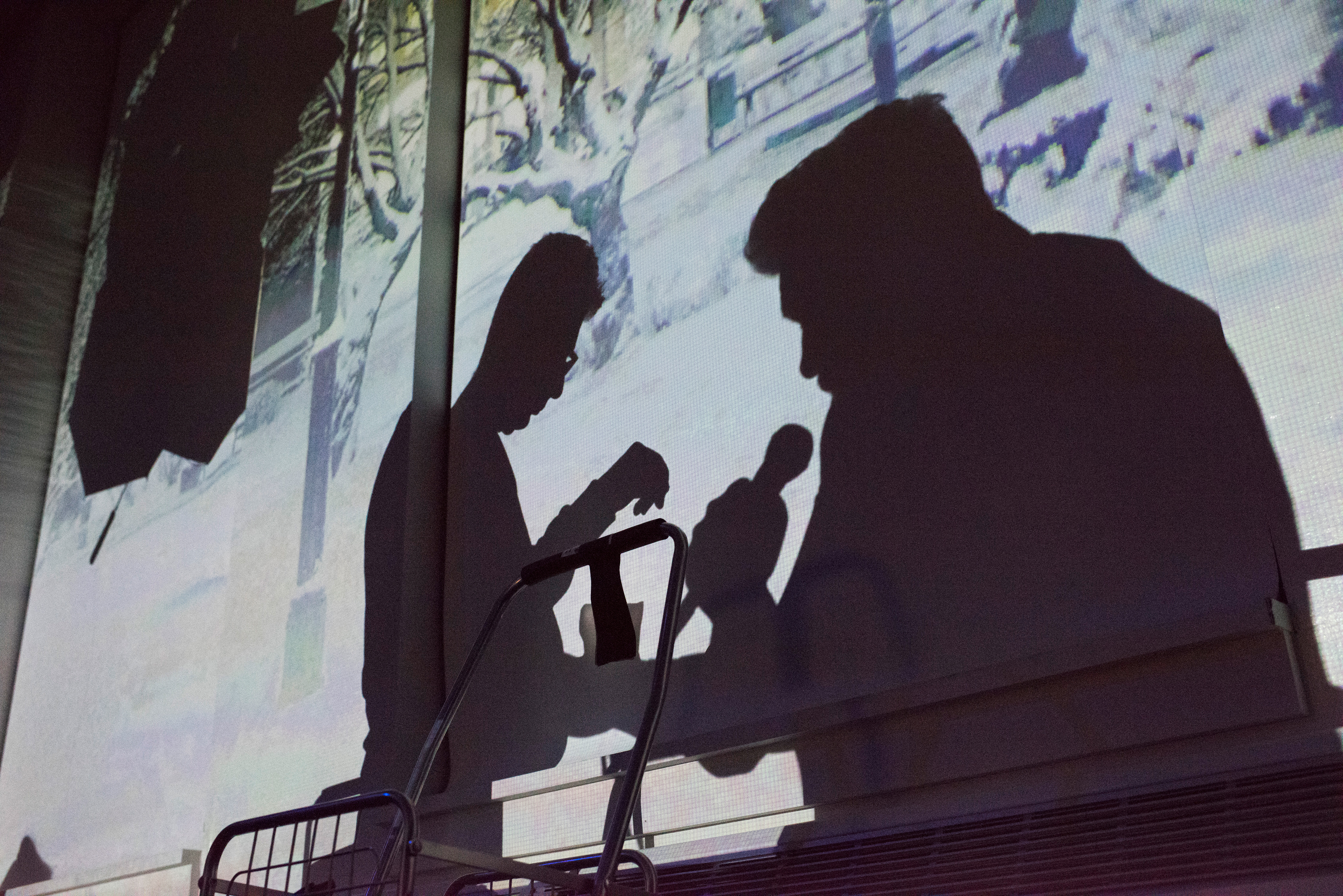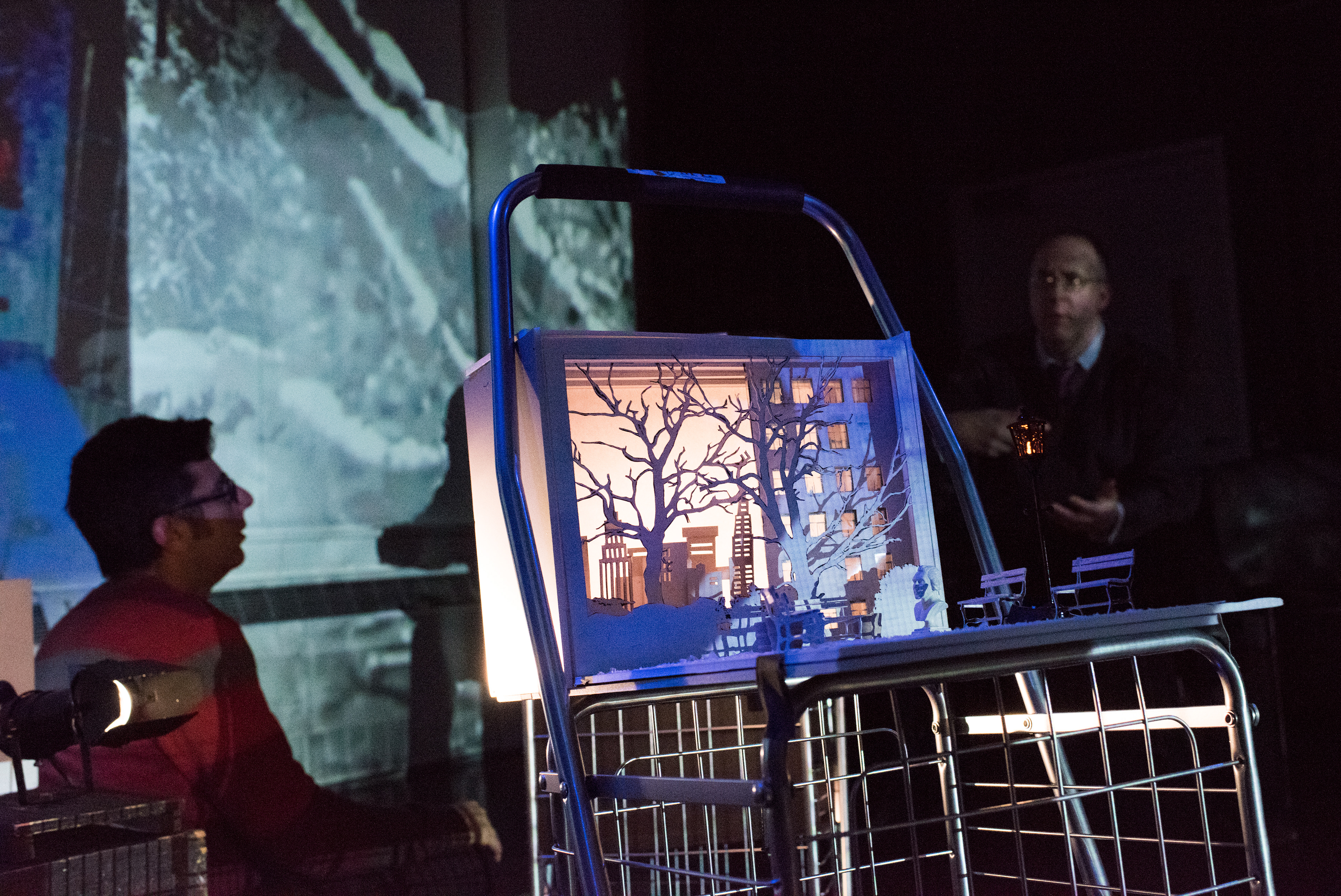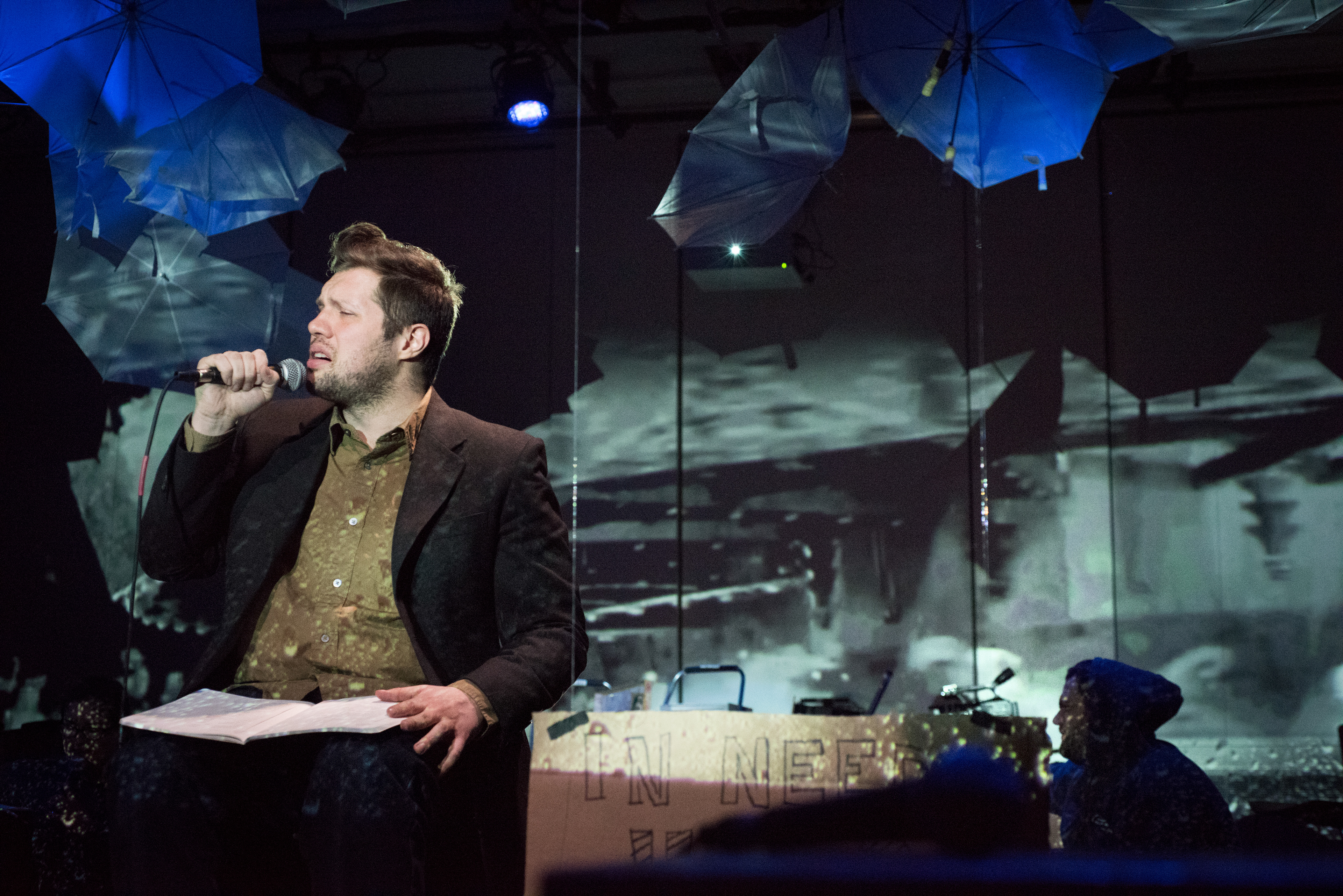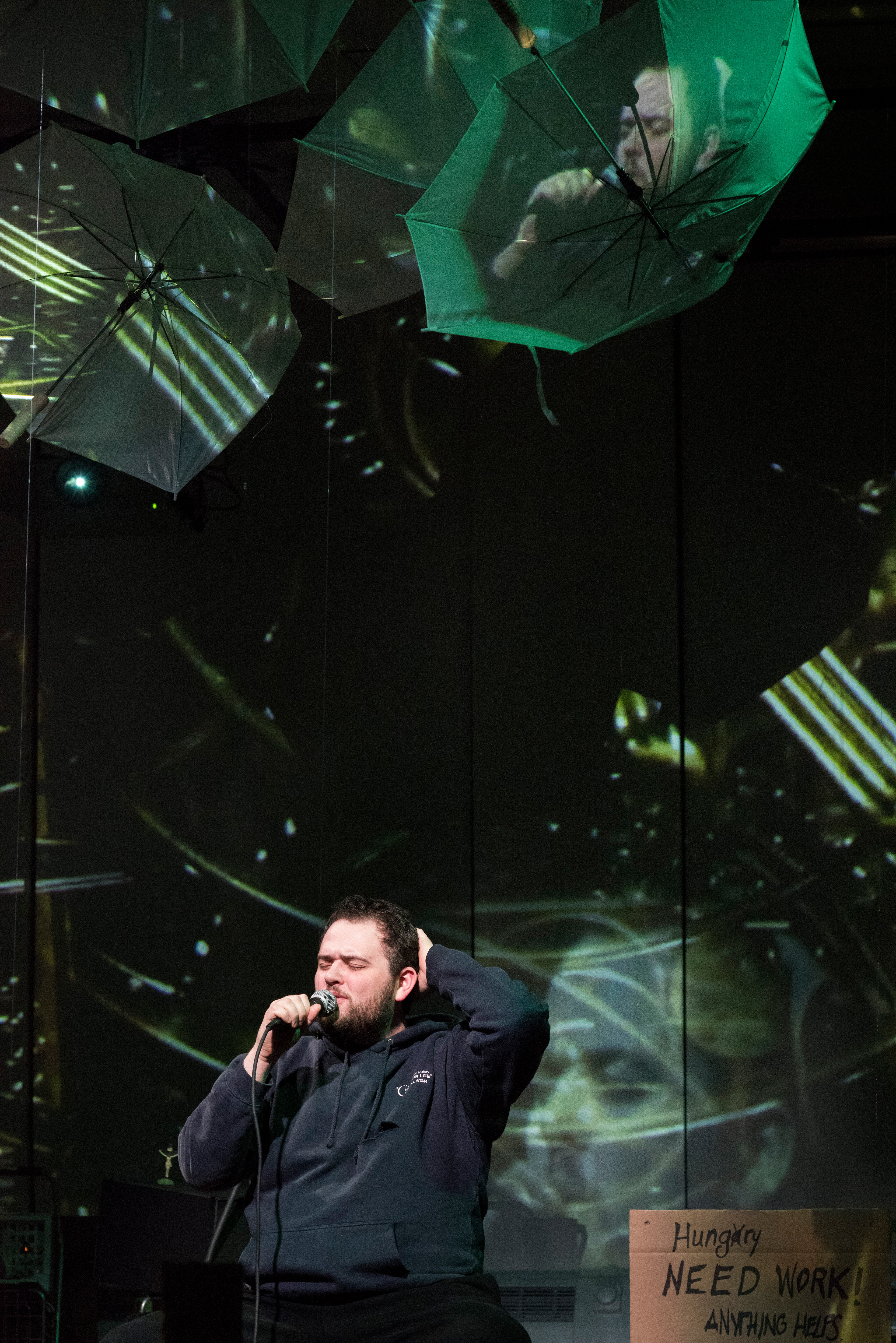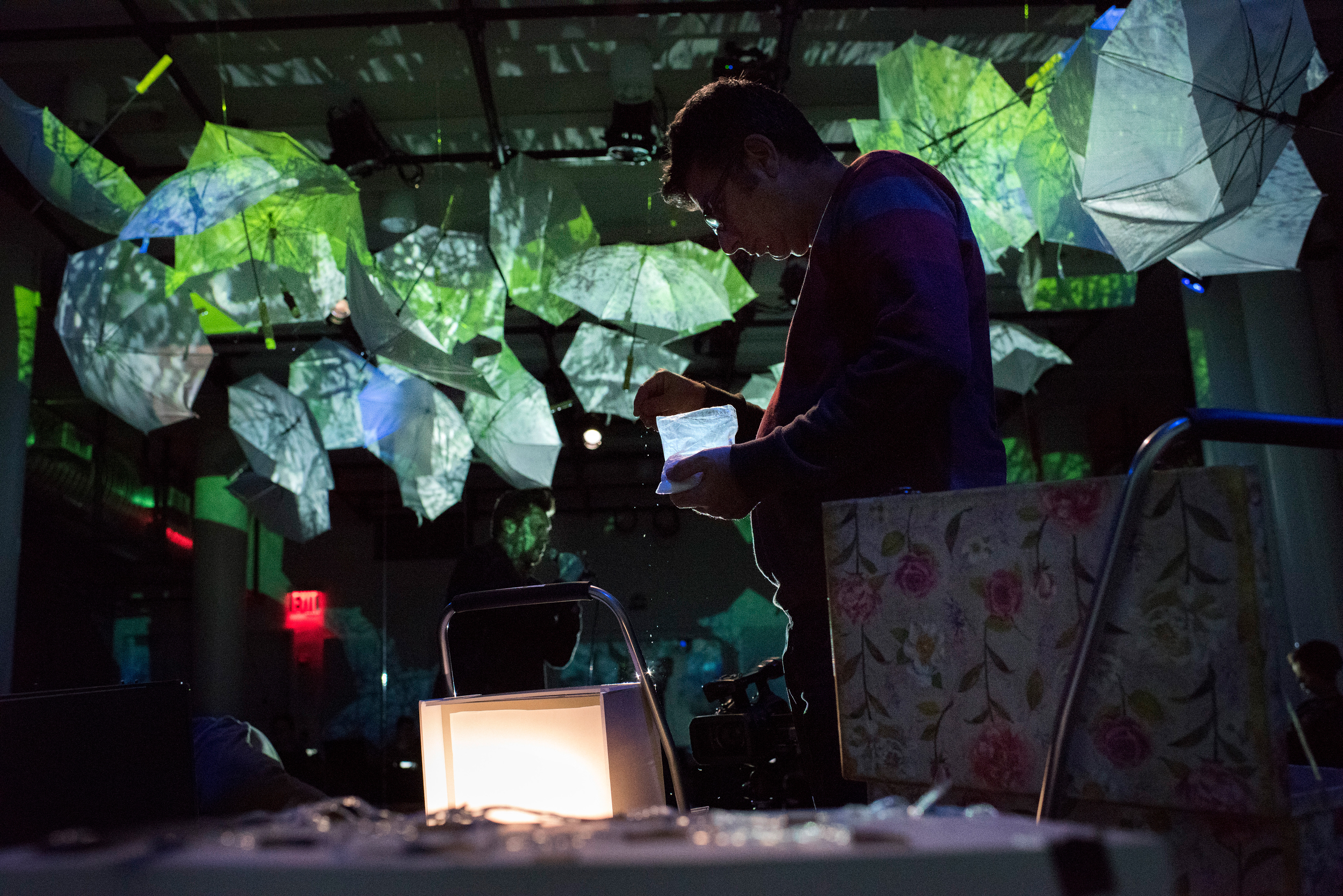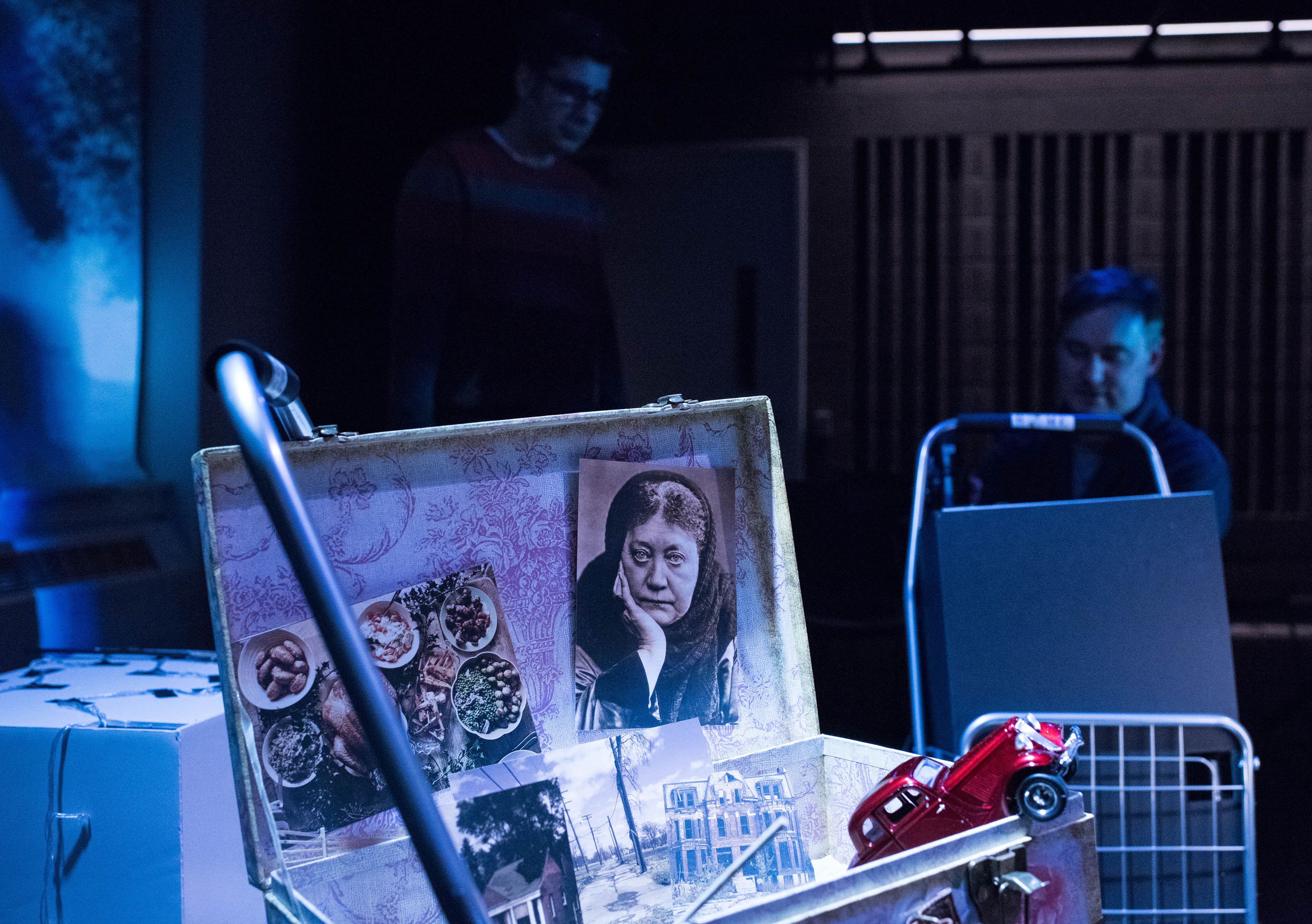 Credit: Martin Seck - 
Courtesy of The New School
Composer: Robert Ashley
Stage Director: William Gustafson

Scenographer: Troy Hourie*
Associate Scenographer: Paul Cegys*
Musical Director: Joan La Barbara

*Paracosm Artists Collective
The experimental interplay of the text, voice and performer within Dust, lends itself well to the construction of an inventive and playful layering of projected imagery. Merging the artist into the mise en scène through elements of live projection enable the creation of an experimental visual landscape that explores the beautiful complexities of Robert Ashley's score.
Below are some initial design ideas that evolved during a four day intermedial dramaturgy workshop. We were inspired to visually score Ashley's
Singspiel
composition style with moving images that are created during with a live video feed and projection mapped on an overhead installation of umbrellas.